January 2019
Philpotts Interiors recently announced the promotions of Avery Solmssen and Michelle Villanueva to the role of Associate
"We are proud to announce the well-deserved promotions of both Avery & Michelle. They have contributed greatly to Philpotts Interiors' success to date, and we look forward to their increasing roles in guiding our firm forward," said Partners Marion-Philpotts-Miller, Lowell Tom and Holly Boling-Ruiz in a joint statement.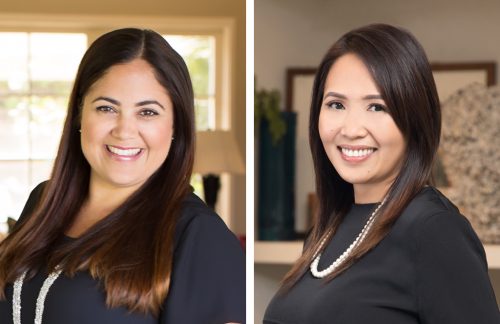 Avery Solmssen, ASID
Associate | Senior Designer
Avery is a Senior Designer specializing in the design of residences, resorts and hotels throughout Hawaii. Her 20 years of experience have seen her develop a reputation as a skilled designer with a tireless work ethic. As an Associate, Avery will continue to seek out growth opportunities for Philpotts Interiors, while working with the management team to achieve the company's goals.
Michelle Villanueva
Associate | Controller
Michelle manages the accounting and human resources activities of Philpotts Interiors. Since joining the firm as an accountant in 2005, she has worked her way up through the company ranks most recently being promoted to Associate. As an Associate, she will continue to work closely with the Philpotts management team to achieve the company's goals while ensuring a positive and productive work environment for all staff.